---
Jean Hay
A Short Biography
---
The daughter of a steelworker and a seamstress, Jean Hay grew up in Youngstown, Ohio. She married her high school sweetheart in 1966 and saw him off to two tours of duty in Vietnam. The couple moved to Maine in 1972 to go ''back to the land,'' farming 22 acres they bought from Helen and Scott Nearing, authors of the popular homesteading book Living the Good Life. They had two children, a boy and a girl. The couple divorced in 1979.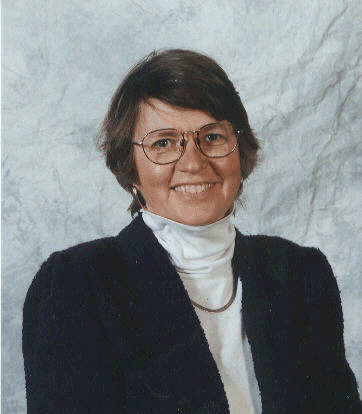 In 1975, Jean became a reporter and later a bureau chief for the Bangor Daily News, leaving that position in 1985 to become a commercial organic farmer in Blue Hill. Always an environmental activist, Jean was an organizer in the fight to keep AES, a multi-national energy company, from building a coal-burning electrical generating plant in Bucksport, within 35 miles of Acadia National Park in Bar Harbor.
In 1992 Jean served as press secretary for Jonathan Carter, a Congressional candidate for Maine's 2nd District who was running as a member of the Green Party. In 1993 she went to work in the office of Maine's Democratic 1st District Congressman Tom Andrews of Portland.
Finding those two experiences inspirational, she ran for Congress in Maine's Second District in 1994 and for U.S. Senate in 1996, both times running as the progressive candidate in the Maine Democratic primaries. Her first book, Proud to Be a Card-Carrying, Flag-Waving, Patriotic American Liberal, was published at the end of the second political campaign to help retire campaign debts. It is dedicated to Helen Nearing.
Jean was a regular columnist for the Aroostook Democrat for four years until the fall of 2000, and has written for the Maine Progressive, Feminist Times, Yankee Magazine, the Rhode Islander, Maine Times, Penobscot Bay Press, The Progressive Populist, and Farmstead Magazine. Returning to college in 1997 to finish up her degree, which had been interrupted during the Vietnam War, she graduated from the University of Maine with honors in May 1998.
She served as managing editor of The Enterprise, Bucksport, Maine's hometown weekly newspaper until February 1999, when she briefly became a marketing manager for a small book publishing company in Monroe, Maine.
Jean is married to David Bright, a former reporter, editor, and agriculture columnist for the Bangor Daily News who is now a computer installation specialist. They live on a 30-acre farm on Dixmont where they are growing vegetables and raspberries for two farmers' markets. Jean's two children and David's two daughters are now adults.
Besides farming and working at Johnny's Selected Seeds in Albion as a commercial sales rep, Jean is now working on two other books, both being published in 2002 by BrightBerry Press.
The first is titled: A Tale of Dirty Tricks So Bizarre -- Susan Collins v Public Record. It is an inside look at the 1996 U.S. Senate race in Maine, and was published in July 2002.
The second book is titled: Meanwhile, Next Door to the Good Life. It is about Jean's homesteading days on Cape Rosier in Maine, and how Helen and Scott Nearing impacted her life. It is due out in the fall of 2002.
---
To Top of Page